About V.K. Enterprises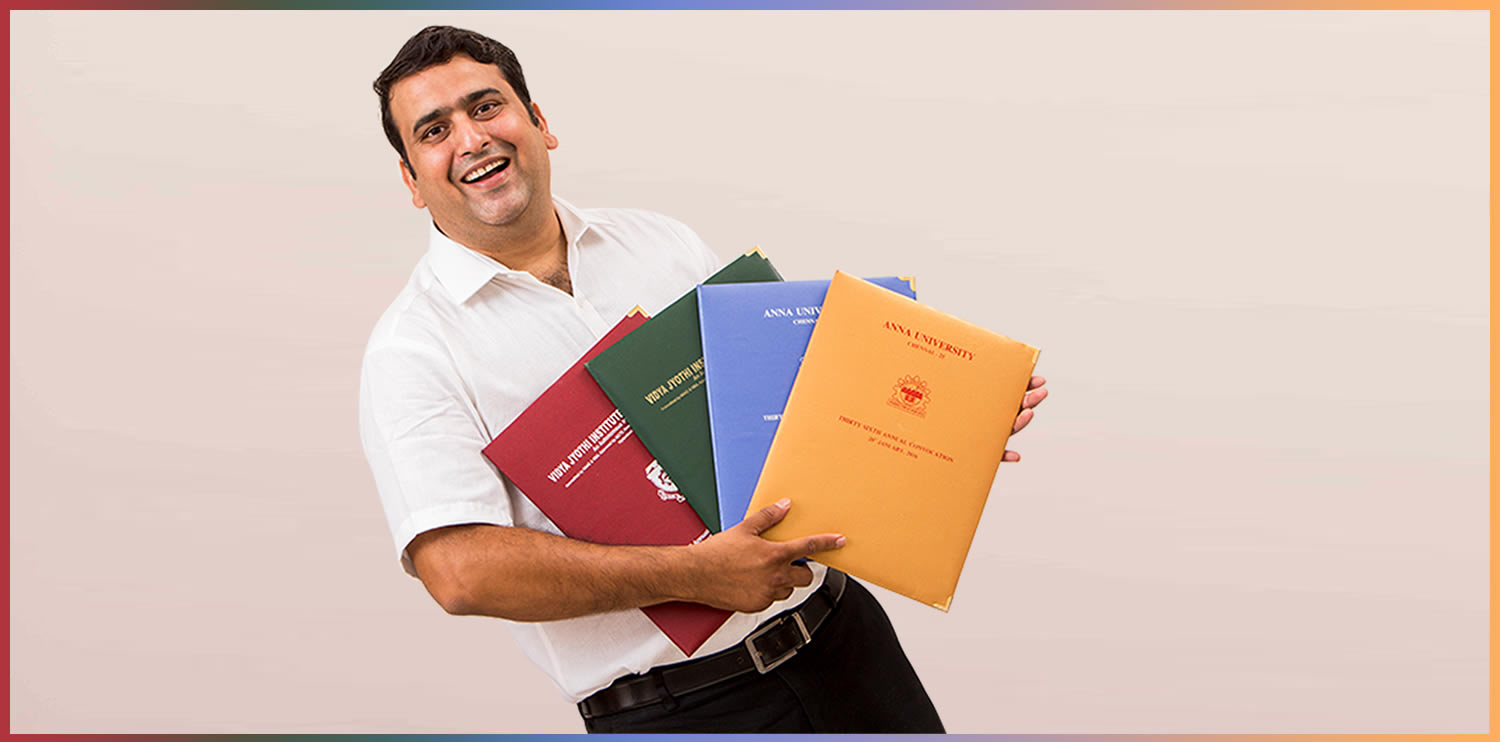 Vineet Kumar
V.K. Enterprises (Fileman) is a driven organization that was established in 2003 with the aim to cater the diverse requirements of the customers belonging to educational institutions, universities, colleges, schools, and offices. From the year when we first started, we are engaged in manufacturing revolutionary and breakthrough Files & Folders that can change the face of the nation. Since our establishment, we have grown by leaps and bounds to emerge as a top-notch one stop destination for Convocation Files, Convocation Stoles, Conference Files, Certificate Files and PP Office Files.
Customized Files & Stoles For Your University Or College
At V.K. Enterprises (Fileman), we understand that every individual is different and so are their requirements and preferences. Therefore, we believe in customary work that is executed to cater your individual needs to create the files and stoles that serves your perspective. Whether you require the files and stoles for your university or College, we will tailor them according to the theme, color scheme and the message you want to convey.
That's what our approach is – DELIVERING THE MEANINGFUL MESSAGES OF YOUR INSTITUTION.
Why Choose Us?
We put quality and customer-satisfaction first. That's what motivates us to work only with the leading manufacturers from all around the world to make sure our customers get NOTHING BUT THE BEST. V.K. Enterprises (Fileman) has been associated only with reliable vendors and industry leaders that share our vision to create innovative products.
Furthermore, our customized range can help you get tailored products for your organization that can help in branding your business to attract more customer.
This is called BRANDING WITHOUT SPENDING!
Fileman – The Brand
We have all our products launched and promoted under the Fileman brand which is an integral part of V.K. Enterprises. Fileman was established to win the strong clientele by working win close coordination with each other to provide unmatched range of products.
Fileman is not just a name, it's the hallmark of innovation, quality, and culture.
Our Mission
We have this ignited zeal in our hearts to win the marketplace by offering world-class range of Convocation Files, Convocation Stoles, Conference Files, Certificate Files and PP Office Files at very affordable prices. We won't might walking extra mile for our customers since customer-satisfaction is our end goal. When customers present us with their requirements, we carry out extensive R&D and leave no stone unturned to meet their expectations in all parameters such as design, quality, & deadlines. We always make sure that our valuable customers get the best products in the industry.
At V.K. Enterprises (Fileman), we are committed to excellence and client loyalty which gives us an upper hand over our competitors in the market. Our core understanding about the industry and effective experience in creative design enable us to deliver to the client requirements and expectations. We have a team of pixel-obsessed designers that takes the clues from client's imagination to design our products in accordance with the client's specifications. We ensure to incorporate client feedback for the improvement of our products. We are slowly expanding our horizons from South India to the entire nation and we strive to fulfil this ambition with hard work, integrity, and brilliance.